Kansas City, Missouri is home to an amazing piece of architecture that had our staff "ooohing" and "aaahhing" with delight. It happens to be both literary themed and related to public libraries, so it naturally piqued our interest!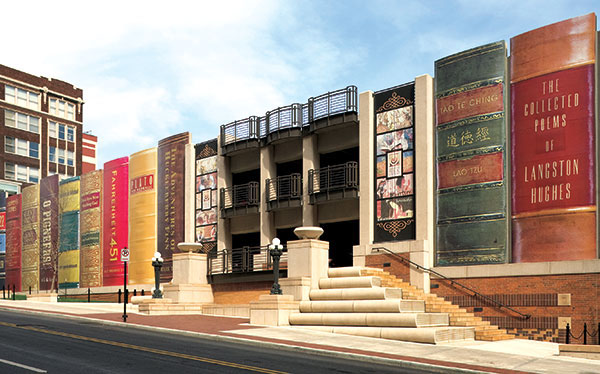 The facade of the Central Branch of the
Kansas City Public Library's
parking garage has been outfitted with a series of 25 foot tall book spines, all arranged to resemble a bookshelf fit for a literary giant!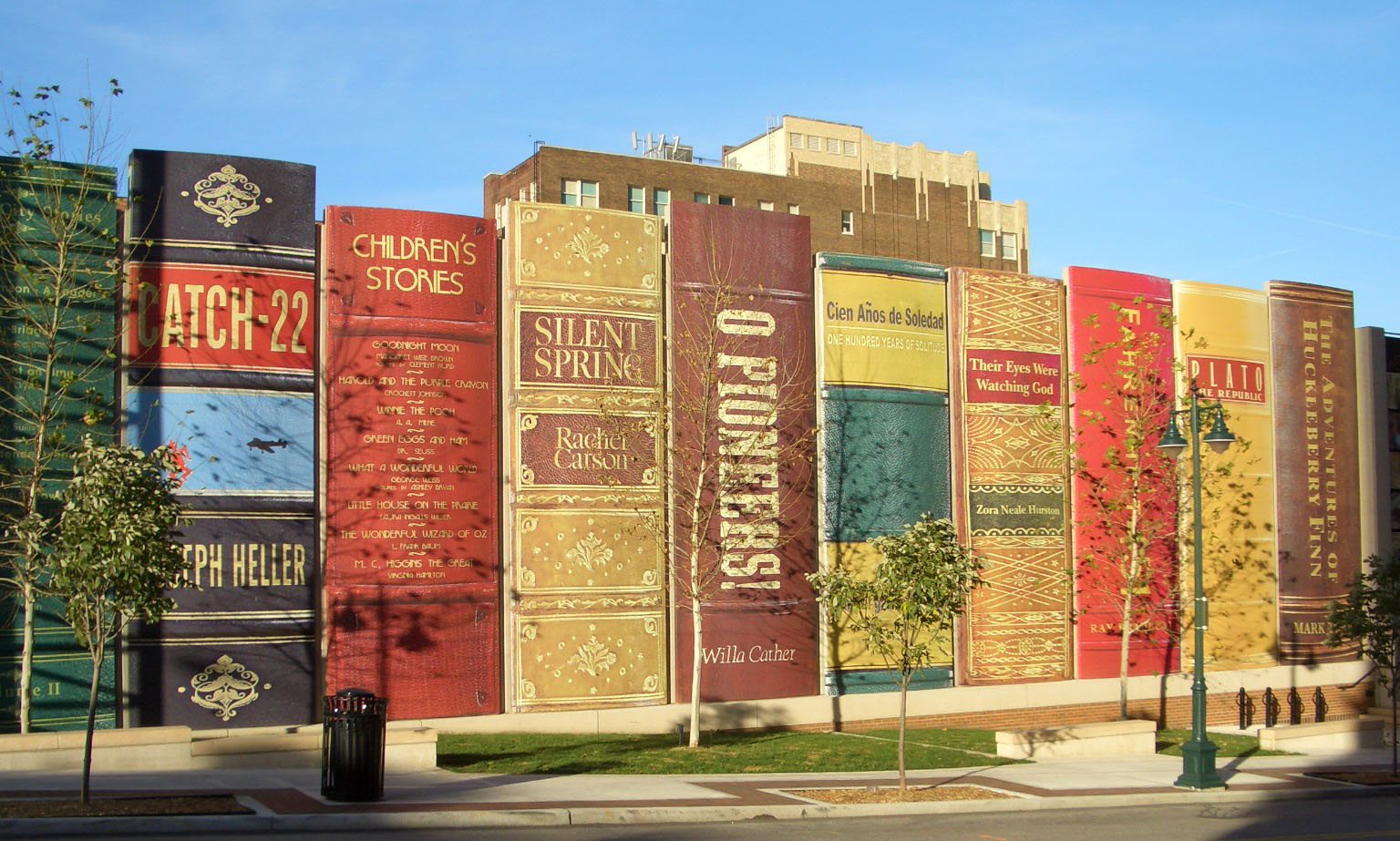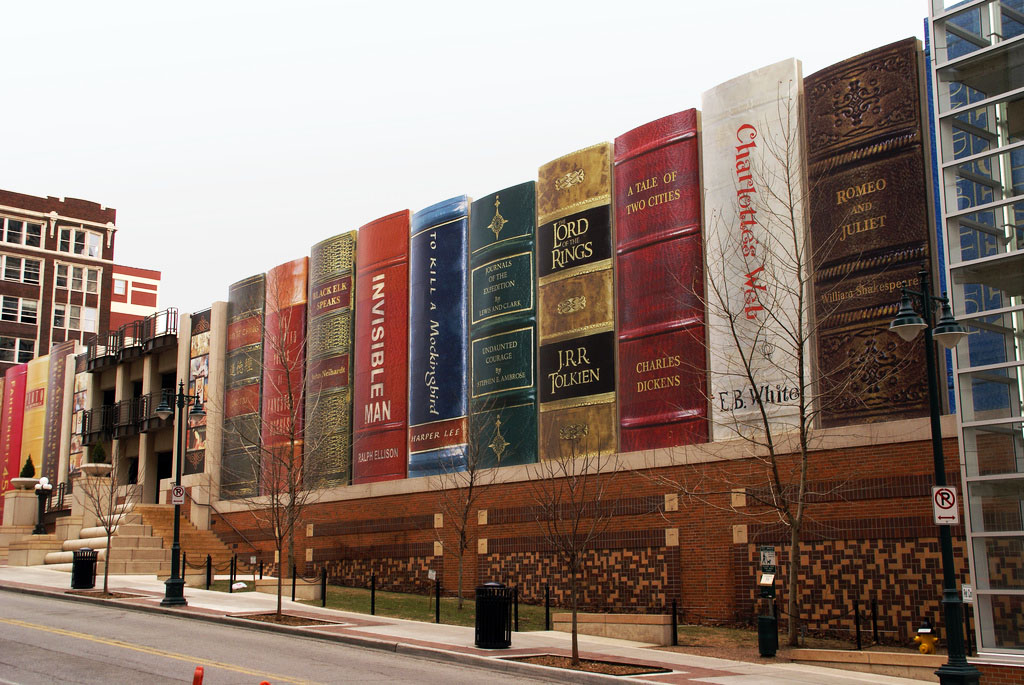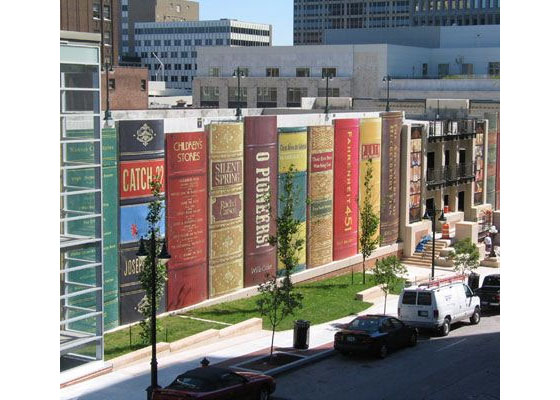 This surreal (and just plain cool!) structure is referred to by locals as the "
Community Bookshelf
". A fitting name as community members and library patrons helped select the titles on display.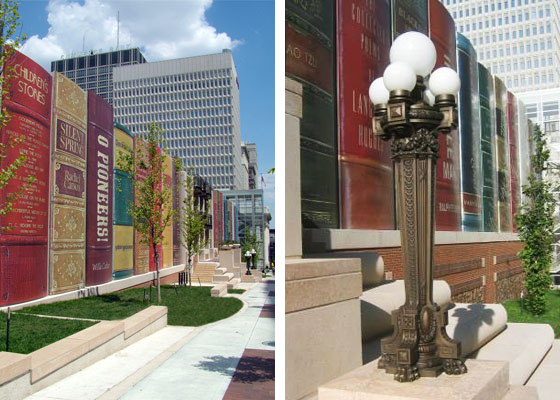 If you ever find yourself in downtown Kansas City, do make time to visit this amazing landmark!